Gaspee Days Committee

History Files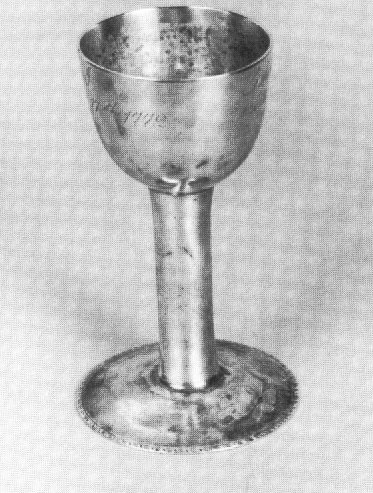 Gaspee Silver Goblet



This silver cup was a piece of plunder taken from the Gaspee by Commodore Whipple, and was later inscribed by his descendants:

"Captured by Com. Whipple of R. I. from the British Sloop Gaspee June 17, 1772."

James Fennimore Cooper, in his History of the Navy of the United States, erroneously gave the date of June 17th for the burning of the Gaspee, and this error has been copied in many places, including this important artifact, unfortunately. The cup is now in the possession of the Rhode Island Historical Society at the John Brown House in Providence.
Back to Top | Back to Gaspee Days Committee History files at GASPEE.COM
Rev. 02/2010 GaspeeGoblet.htm