Gaspee Days Committee

History Files
Gorham Silver Gaspee Commemorative Spoon

Here's a really fabulous sterling souvenir spoon from Gorham which is assumed to cover the topic of Rhode Island, although there are no markings whatever on the spoon aside from the Gorham hallmarks, and Tilden Thurber & Co marked on the reverse of the stem. The handle has a beautifully cast full figure of a man, probably Roger Williams, holding a book (bible) and standing atop a plinth. The bowl is has a magnificently detailed sea scene of the burning of the Gaspee. Found on eBay 4/2005. Spoon is 5 and 7/8 inches in length.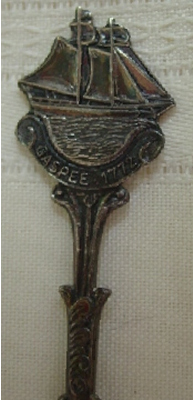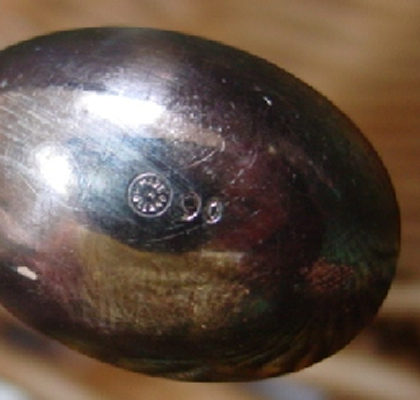 Holland Silver Gaspee Commemorative Spoon



Silver spoon 4 1/2" LONG signed Made in Holland nautical spoon with Gaspee 1772 depicted on the handle. The back states either 9C or 900 with the last 0 missing. Found on eBay 7/06.
Back to Top | Back to Hazel's Attic
Rev. 4/2019 GaspeeSpoon.htm
l